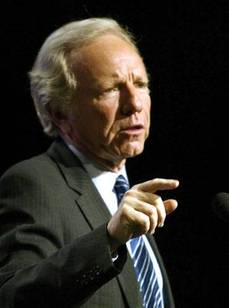 So, I was reading TPM today and found myself chuckling with the Federal probe completed today commenting on the fact that Lieberman's website was not hacked, rather that the takedown of the site during the day before the primary election was due to "misconfiguration". From TPM (by way of the Stanford Advocate):
A federal investigation has concluded that U.S. Sen. Joseph Lieberman's 2006 re-election campaign was to blame for the crash of its Web site the day before Connecticut's heated Aug. 8 Democratic primary.

The FBI office in New Haven found no evidence supporting the Lieberman campaign's allegations that supporters of primary challenger Ned Lamont of Greenwich were to blame for the Web site crash.

Lieberman, who was fighting for his political life against the anti-Iraq war candidate Lamont, implied that joe2006.com was hacked by Lamont supporters.

"The server that hosted the joe2006.com Web site failed because it was overutilized and misconfigured. There was no evidence of (an) attack," according to the e-mail.
And the shame of it all was the negative publicity and slander on Lamont Internet Director, Tim Tagaris. At least in some circles, he finds some relief.
Hey Tim, I know how you feel.
And, one comment – I think I said something to this effect back in August of 2006 where I assumed the site was overloaded based on the facts form the blogosphere. From that post:
My guess is that the server was having problems because shared servers are reknowned for having limited number of web clients to handle traffic. No amount of bandwidth can address not enough web server processes to handle the enormity of requests.
Tim – more power to you.