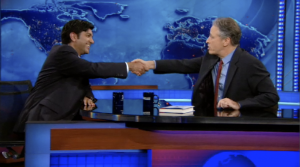 Listening to yesterday's The Daily Show (sorry, I am in London now), I watched Aneesh Chopra speak with John Stewart about the challenges government faces with "legacy systems", "legacy databases" and "20 year efforts" and watched John's eyes glaze over.
John, let me see if I can help you understand why Government is not like Campaigns – and use a New Jersey metaphor for you.
Let's Handmake a Car!
Let's say you have a 1969 Dodge Charger – it is up on mounts, and you have been wanting to refurbish it so your kid could actually know what it feels like to have true American muscle under their feet. But this Charger has been running….okay….for the past few years, and you realize it needs to a new gas line, a new steering column, and heck – even a new engine if you are going to have this puppy run like it used to.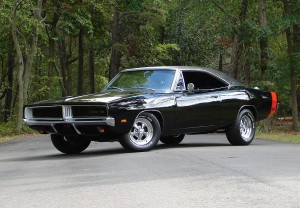 Well, you could go find some automotive shops that specialize in finding those parts – and if these parts happen to have different connectors (like a hard hose versus a slinky hose), then you need to find the better part that can allow all of the systems within the car to actually work together.
You could also decide that, in the past 55 years, the technology has improved so much that you could conceivably gut the entire system and retrofit the body with a new engine, steering column, and so on. Especially since these parts are so easy to come by from the same auto parts stores.
But here is the rub: what if I told you that to get ANY of the parts mentioned above, you had to make them YOURSELF? And I mean actually handcraft the parts yourself with whatever machine you had available (like a CNC milling machine or a Dremel).
Now lets add one more dimension to this: you are going to either gut the whole thing and start fresh, and you are not quite certain you won't make a mistake -OR- you are going to try to fix parts of the system and hope that each new part works with the older part. Either way, there are likely to be errors fitting the parts together.
You Don't Get the Chef to Remove Your Spleen
Now, lets add one more complexity: have each part of the car made – by hand – by someone OTHER than you. And the only way to communicate is via the connections between your parts. You might suggest ways for your other coworkers to make their part, but for the most part, you only have control over how those parts fit with your part. And, remember, who is the person in charge of arbitrating the parts? Oh wait, is it you or the other person making the parts come together?
ANd one last twist: instead of mechanics, you have some of your older family relatives come in as well as your kids friends come to make these parts as well. None of them have any experience in machining parts or figuring out which bolt goes with which nut, but you put them on the task because they are available to work!
And what kind of Charger do you think will occur after all of this?
Continue reading →